GIVE ADVOCATE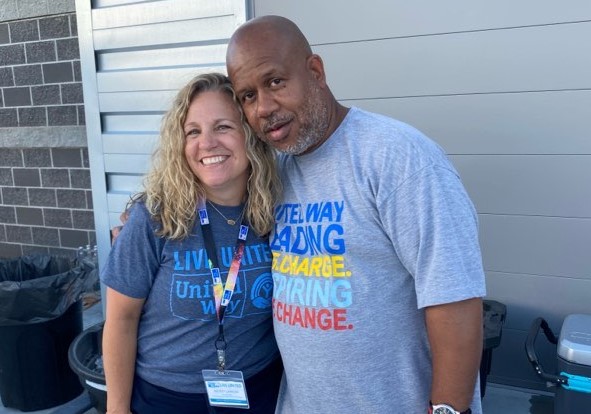 VOLUNTEER
United Way of Idaho Falls and Bonneville County (UWIFBC) fights for the health, education, and financial stability for everyone in our community. With more than 80 years of experience, we are a strategic community leader, convener and advocate with in-depth knowledge of the communities we serve, the challenges that affect them and the organizations having the most impact. We serve Bonneville, Clark, Fremont, Jefferson, Lemhi, Madison, and Teton counties in eastern Idaho.
Our Mission
Improving people's lives by mobilizing the caring power of our community.
 
Statement of Principle
More than 125 years ago, the diverse community leaders who founded United Way crossed cultural, religious and economic boundaries to make a difference through collective action. Today, diversity and inclusion remain vital to achieving our mission, living our values and advancing the common good.
United Way fosters and promotes an inclusive environment that leverages the unique contributions of diverse individuals and organizations so that we can collectively and effectively create opportunities for a better life for all.
United Way takes the broadest possible view of diversity, going beyond visible differences to affirm the essence of all individuals including the realities, background, experiences, skills and perspectives that make each person who they are.  Engaging the power of diverse talent and partners results in innovative solutions and the community ownership necessary to address complex community issues.
Diversity and inclusion are at the heart of what it means to LIVE UNITED.
 
Ethics and Accountability
Like the 13,000 other United Ways in the country, United Way of Idaho Falls and Bonneville County(UWIFBC) is an autonomous 501(c)(3) organization that is governed by a local all-volunteer Board of Directors. Additionally, a volunteer committee of financial experts from the community meets year-round, monitoring the organization's financial position. UWIFBC is committed to ensuring your gift is invested in the most effective way possible to provide maximum results. Our operation budget is audited by an independent accounting firm and is carefully reviewed by the members of the Executive Committee and the Board of Directors.
 
United Way's Equity Vision
We recognize structural racism and other forms of oppression have contributed to persistent disparities which United Way seeks to dismantle. Our United Way strives to engage community members, especially those whose voices have traditionally been marginalized. We work with residents, local government, and public and private partners to co-create solutions that ensure everyone has the resources, support, opportunities, and networks they need to thrive. We commit to leveraging all of our assets (convening, strategic investments, awareness building, and advocacy) to create more equitable communities for every person in Eastern Idaho.
 
Financial Statements & Documents
IRS 2020 Form 990
IRS 2019 Form 990
2021 Audited Financial Statements
IRS Tax Exempt Determination Letter
 
Code of Ethics
United Way Volunteers, employees and representatives have a responsibility to uphold the highest ethical standards. We believe these standards go beyond compliance with laws and regulations – calling us to fulfill higher obligations as stewards of the public trust. The Board of Directors and United Way staff approve the code annually and board members are required to personally certify their compliance to it.
We would like to thank the thousands of people in Eastern Idaho and beyond who invest in our community through United Way. We will continue to maintain a high standard of accountability and making sure that we are focusing on the most critical issues that impact our seven-county coverage area today, tomorrow and into the future.
  
Diversity and Inclusion
At United Way of Idaho Falls and Bonneville County, diversity and inclusion inform every aspect of our work. We understand from experience that the best solutions are crafted by diverse perspectives and stakeholders. Diversity is who we are. Our Board of Directors, staff and volunteers come from many walks of life and reflect the many faces that make up our community. Inclusion is essential to what we do. Inclusion creates and strengthens our community; it is at the heart of what it means to Live United and to advance the common good. To be a diverse and inclusive system is fundamental to reducing poverty in Eastern Idaho. We actively seek input and fully engage a broad range of partners to help us develop solutions that will result in long lasting change. Years ago, we laid the foundation. Moving forward, we will continue to leverage and build upon the talent, strength and opportunity that is available in Eastern Idaho.
We strive to focus on the building blocks for a good life; health, education, and financial stability.
We fight to improve people's health through preventative actions and access to care – from expanding availability of healthy foods and quality health care to providing assistance to vulnerable populations.
 
We fight for children, youth, and adults to achieve their full potential by preparing them with the knowledge and skills they will need to be engaged and to ultimately build an educated workforce and stable community.
 
We fight for local families and individuals providing knowledge and support to better manage finances, teaching skills to obtain and keep jobs, and advocating for safe and affordable housing.
Certification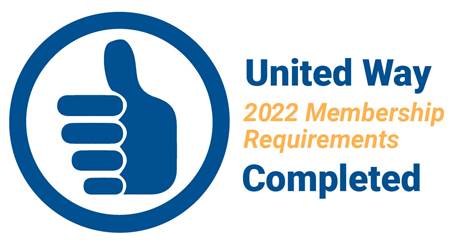 Annually, all United Ways certify their adherence to standards that include comprehensive requirements for financial reporting, governance, ethics, diversity, and operations. Learn more.