SUPPORT ANY CHILD OR YOUTH WITH THESE SIMPLE TOOLS
We're on a mission to build resilient kids and strong communities through our program EveryDay Strong. EveryDay Strong is a United Way program that provides a helpful set of guidelines and fun activities that any adult can use to build resilience with a child.
How does EveryDay Strong Promote Resilient Children?
There's one main thing that a kid needs to thrive: the presence of just one caring adult in their life.
Any caring adult can support youth by fulfilling these basic physical and emotional needs.
We know that food, sleep and shelter are critical to supporting healthy kids, but there are also social needs that must be fulfilled. Kids need to feel safe, connected and confident. These foundations of emotional health must be met for kids to thrive.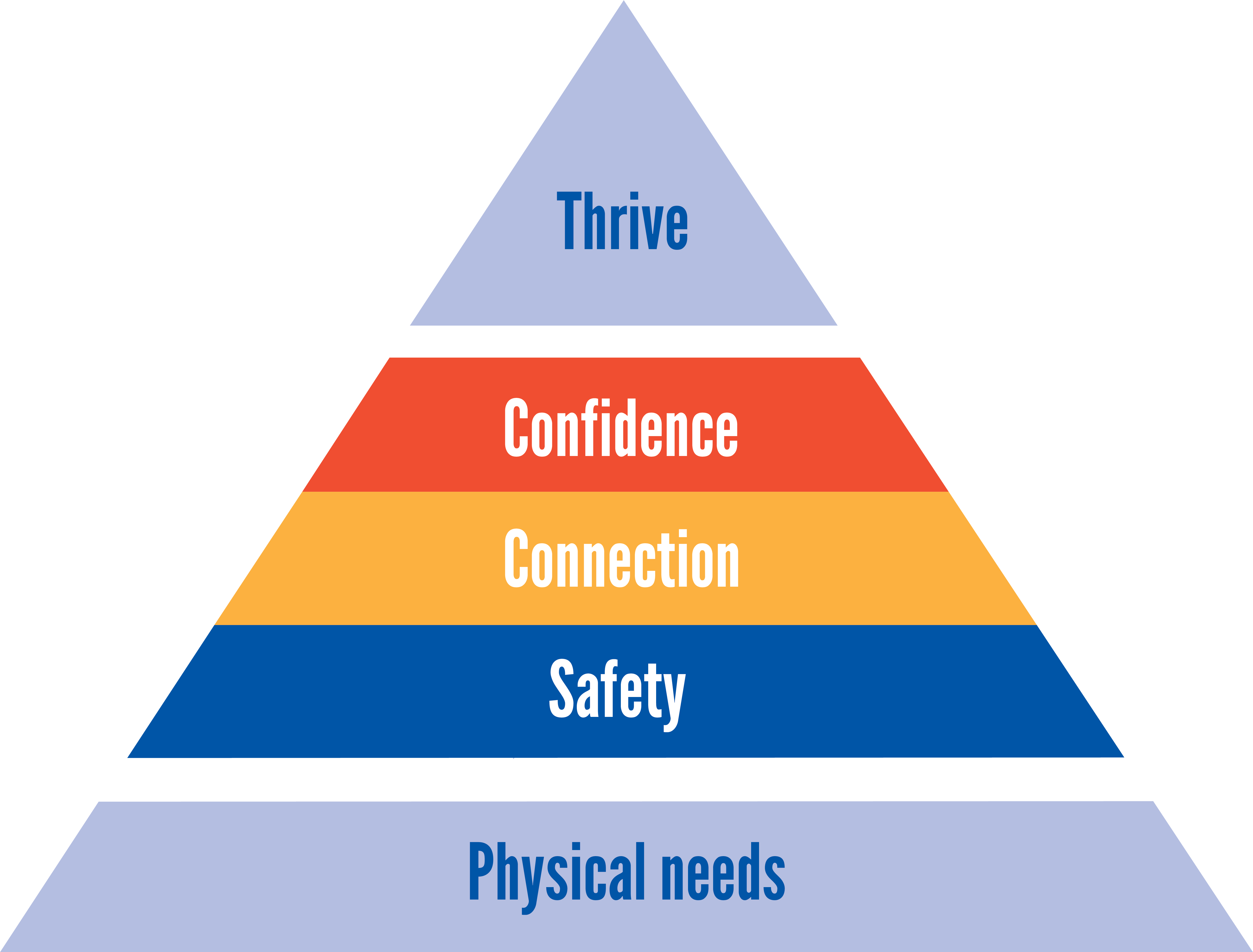 EveryDay Strong is here to show you how you can be that caring adult, whether you are the parent, neighbor, teacher, or friend.
Anxiety and depression are growing among your children, but your simple actions today can change a kid's life.
If you know someone who needs additional resources, you can dial 2-1-1 or 800-926-2588 from any phone Monday – Friday 8 AM to 6 PM and talk directly to a community resource specialist. They can help connect you with free or low-cost counseling services, support groups, or crisis services.
If you would like to search for and connect to financial assistance, food pantries, medical care, and other free or reduced-cost help, visit findhelpidaho.org.