Weekend Food Backpacks
The United Way of Idaho Falls and Bonneville County has been the driving force for funding the Ready, Set, Go! early education program across Eastern Idaho. This necessary program provides children ages 5-13 with access to clothing, hygiene, and weekend food backpacks. United Way has provided new clothing and shoes to over 700 children in our area since August of 2022. Our Ready, Set, GO! program relieves an incredible burden for many families and brings children confidence and dignity. Our goal is to remove boundaries for the children in our community and create equity within our classrooms.
A vital component of this program is our weekend backpacks full of easy to prepare healthy foods. Four years ago, this started as a small program at Hawthorne Elementary in Idaho Falls, but has since grown to serve 400 children each week at 17 different schools across four districts! Because of this great need, we've experienced a 300% increase since the beginning of the school year, we hope our community will jump in and support with food or monetary donations for the program to continue.
Alyssa Sherwood, United Way's Community Impact Managers states, "We have several schools who rely on our resources that help their students battle food insecurity each weekend and school break. One story shared with us was about a little boy in one of United Way's afterschool programs who asked his teacher if he could get something out of his backpack. Each time, he returned with nothing and 2 or so minutes later would ask again. Eventually, this student shared with the teacher that he was going back to his backpack to take a bite out of half an eaten banana because he was hungry but that he felt so guilty because if he finished this banana then his little brother at home would have nothing to eat. Our program was able to partner with the school and make an astounding difference in this family's life. Hundreds of kids in the Idaho Falls area are suffering similar experiences of food insecurity on a constant basis. Funding a program like this helps kids not have to wonder where their weekend meal is going to come from, they know they'll be taken care of by the bag of food they pick up from their counselor's office on Fridays. The Ready, Set, GO! program isn't just fighting hunger, it's building more stable homes for families in need."
We are asking the community to help us ensure that these kids receive weekend backpacks through the end of the school year.
"In our school we have all come to realize that stressed brains cannot learn. For children experiencing food insecurity, that stress each day is a heavy burden to bear. By offering our
Ready, Set, Go! food backpacks we are able to support the families in our community and ensure our kids have full bellies in the times they are away from school. The support United Way has provided our school has been amazing and we depend on them each week to feed almost 50 children. Thank you for all you do. "Becky Hogancamp- A.H. Bush Elementary Principal.
If you have any questions, please reach out to United Way at 208-522-2674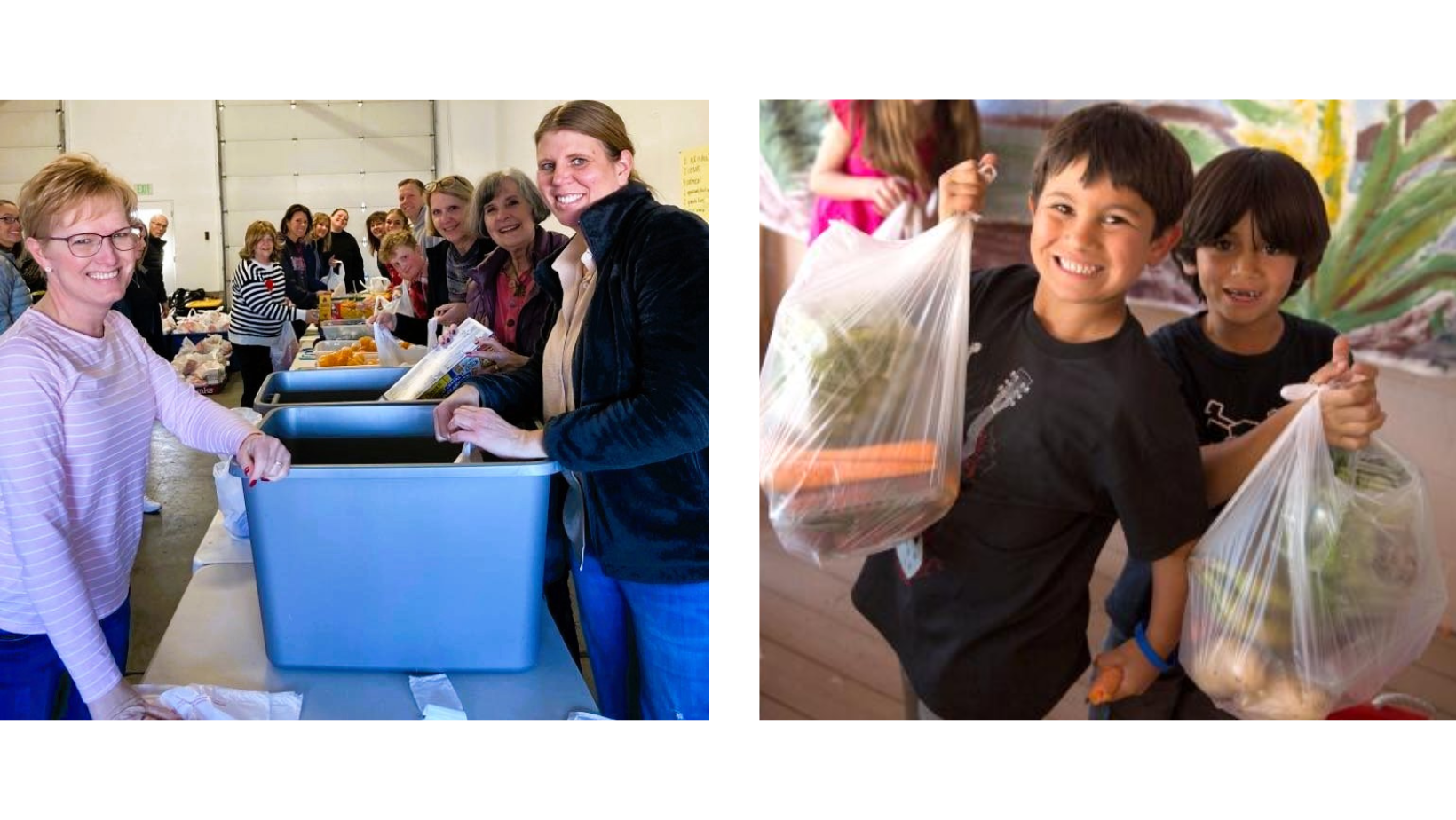 ---
Next time you're at COSTO or Sam's Club please consider grabbing a case of:
Kraft Mac and Cheese (Single Serve Cups)

Chef Boyardee Ravioli (Single Serve Cups)

NutriGrain Bars

Chewy Granola Bars

Beef Jerky

Fruit Cups

Applesauce

Oatmeal cups

Cereal mini boxes

Sandwich Crackers

Fruit Snacks
ALSO NEEDED: Gift Cards from COSTCO and Sam's for purchase of fresh fruit and milk
No time to shop for supplies? Order the food online from our Amazon Wish List HERE or donate funding to sustain this program HERE.
---
Please coordinate delivery efforts with Alyssa Sherwood at asherwood@unitedwayif.org
Deliver during office hours 9-5 Monday –Friday
United Way Office
1649 Woodruff Park
Idaho Falls, ID 83401